Bruna Ferreira
IG.: @444.bruna
---
Moving to a new country often means leaving behind everything that we cherish as familiar: people, places, and cultural norms, which can make it challenging to form new connections and build a sense of community.
The solitude of an immigrant woman can be a profoundly isolating experience.
For immigrant women, this sense of solitude can be compounded by gender-specific factors. Women may be more likely to take on caretaking responsibilities for children or elderly family members, which can limit their ability to socialize and form new relationships. They may also face gender-based discrimination or harassment, which can make them feel unsafe or unwelcome in public spaces.
Moreover, the solitude of immigrant women can be exacerbated by economic hardships. This can limit their ability to participate in social activities or access resources that might otherwise help them build connections and overcome feelings of isolation.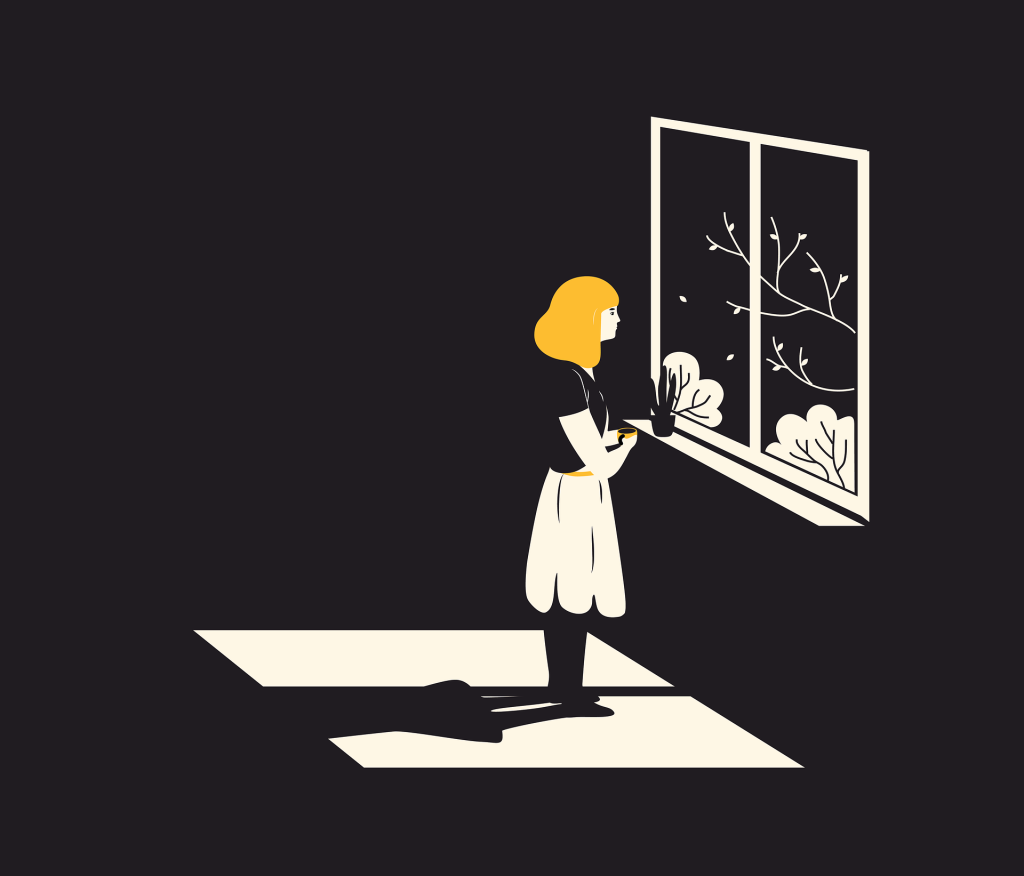 I see this isolation every day in my life.
I see it every day when I enter my classroom.
As a university student, my favorite game to play is counting how many immigrants and people of color I share a classroom with. So far, the maximum has been 3 at the same time.
I see it every day when I go to work.
As the only immigrant in my workplace, the sense of incomprehension is always there.
People tend to ignore what I say or mistake me for the cleaning person.
Sometimes I feel like a shy kid on a playground: hoping that others will talk to me and teach me how to play their games, hoping to be picked as a new addition to their group.
And even though I may get those glimpses of belongingness, this solitude will always follow me no matter where I go.
All I seem to understand from the world is that people do not usually realize what immigrating can really mean.
I have to immigrate every day.
My accent, my physical traits, my womanhood: they immigrate every single day of my life.
And no matter how long I stay here in this country, this solitude will follow me.
The feeling of not being true to my own roots will follow me.
The feeling of not ever belonging will follow me.
However, the feeling of knowing that few of those who care about me deeply understand what this all means will also follow me.
And it is because of them that I still find the strength to do it all over again.